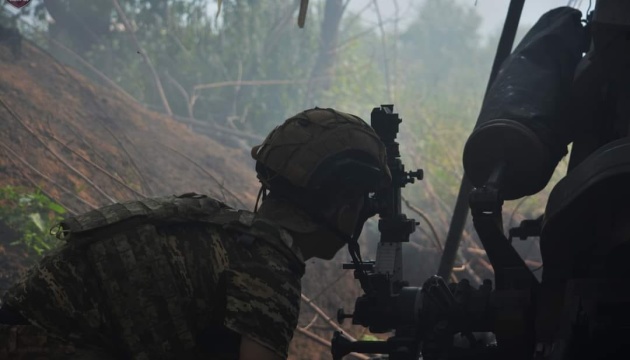 Syrskyi shows battle between Ukrainian troops and invaders near Kreminna
Commander of the Ground Forces of the Armed Forces of Ukraine Oleksandr Syrskyi released a video of the battle between the Defense Forces of Ukraine and Russian invaders.
The video was published on Telegram.
"Video of a real battle, shot on a GoPro camera by fighters of the Volodymyr Battalion of the 100th Separate Brigade of the Territorial Defense Forces near Kreminna. Our soldiers repel all attempts of the enemy to attack," Syrskyi wrote.
He called the actions of the servicemen "confident and professional work".
The video shows that the battle is taking place with the support of a tank. Soldiers open fire from a fortified trench.
Video: Official Telegram channel of Commander of the Ground Forces of the Armed Forces of Ukraine Oleksandr Syrskyi
Illustrative photo: General Staff of the Armed Forces of Ukraine