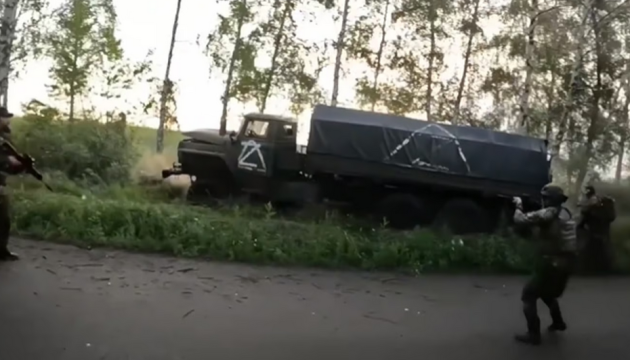 Chechen volunteer fighters destroy truck with Russian invaders
Chechen soldiers, who are fighting on the side of Ukraine, destroyed Russian military equipment and personnel.
As Ukrinform reports, the Main Directorate of Intelligence of the Ministry of Defense of Ukraine posted this on Facebook and published a corresponding video.
"As a result of the operation, ruscists' military equipment and personnel were destroyed," reads the post.
As reported, the government of the Chechen Republic of Ichkeria in exile considers the possibility of creating a special tribunal against the incumbent head of Chechnya, Ramzan Kadyrov, for creating the religious extremist unit "Akhmat" which committed crimes against humanity in the territory of Ukraine.
Video: Main Directorate of Intelligence of the Ministry of Defense of Ukraine