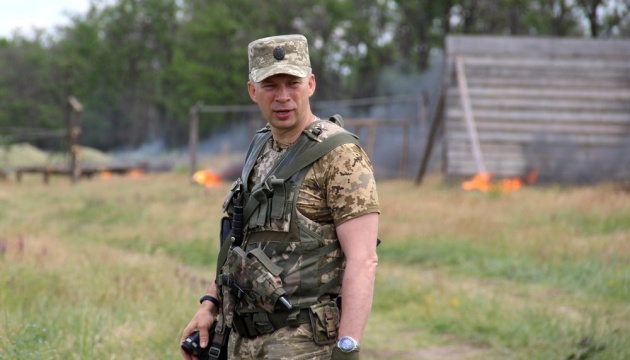 Syrskyi shows how Ukrainian soldiers destroy enemy tanks with drones
The Ukrainian military destroyed two Russian tanks – T-80 and T-90M "Proryv" – with the help of FPV kamikaze drones.
Colonel-General Oleksandr Syrskyi, the Commander of the Ground Forces of the Armed Forces of Ukraine, posted the video on Telegram.
"The Asgard group, the Ochi unit of the 120th Separate Reconnaissance Battalion of the Armed Forces of Ukraine works with FPV kamikaze drones. In cooperation with the 3rd Separate Assault Brigade, two Russian tanks were destroyed: T-80 and T-90M 'Proryv'," the post reads.
The FPV (First Person View) drone is operated by an operator who receives real-time video broadcast from a drone camera to goggles or a helmet. Drones can collect intelligence data. These redesigned drones are also used as guided loitering munition. Such drones are used to defeat military equipment and enemy manpower, depending on the payload.
Installed cameras and modern communication capacities allow the operator to control the drone and, at the same time, remain at a safe distance.
Source: TG channel SYRSKYI