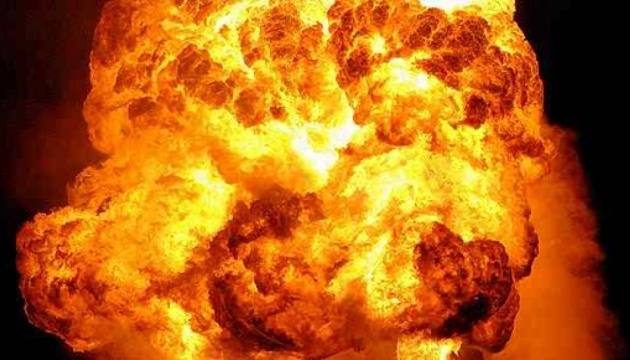 Border guards destroy Russian stronghold near Bakhmut
Ukrainian border guards showed how they destroyed a stronghold of Russian invaders near Bakhmut.
Ukrinform reports this with reference to the State Border Guard Service.
The Defense Forces of Ukraine, including units of the State Border Guard Service, are strengthening fire control on the flanks near Bakhmut. The border guards struck an enemy cluster.
"In one of the forest lanes, a rifle regiment of the Russian troops was setting up a camouflaged stronghold. The border guards were interested in the activity of enemy forces in this direction," the report says.
The aerial reconnaissance of the border guards tracked the locations and movement routes of the enemy personnel, while mortar gunners of one of the border guard detachments targeted the identified locations.
As a result of the fire mission, the positions of the invaders were destroyed, losses were inflicted on manpower - at least three invaders were eliminated, the number of wounded is being verified.
As reported by Ukrinform, the Defense Forces of Ukraine from February 24, 2022 to July 11, 2023 eliminated about 235,020 Russian invaders.