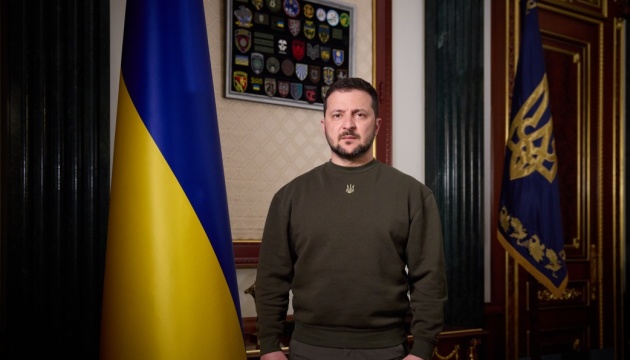 Putin will want negotiations when Ukrainian forces approach Crimean boundary - Zelensky
Russian President Vladimir Putin will want to negotiate with Ukraine when the Ukrainian Armed Forces reach the administrative border with temporarily occupied Crimea.
Ukrainian President Volodymyr Zelensky expressed this assumption in an interview with ABC News, Ukrinform reports.
Asked if it is possible to force Putin into negotiations, Zelensky said this was a logical assumption.
"Well, it is absolutely clear, logical rhetoric that at that moment when Ukraine will reach the administrative border with a temporarily occupied Ukrainian peninsula, Crimea, it's very likely that Putin will be forced to seek dialogue with the civilized world, unlike how it was before the full-scale invasion, because he will be weakened," Zelensky said.
Zelensky earlier said in an interview with CNN that Ukraine's ultimate goal was to liberate Crimea. "We cannot imagine Ukraine without Crimea. And while Crimea is under the Russian occupation, it means only one thing: the war is not over yet," he said.