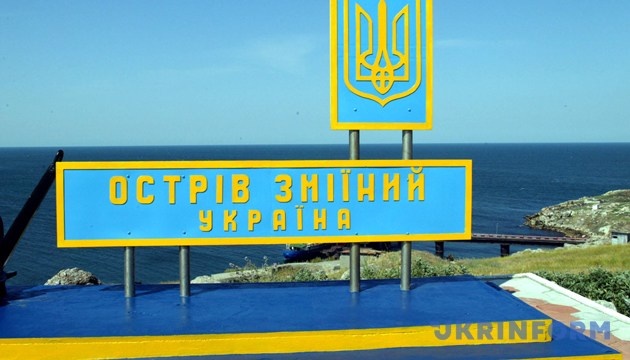 President Zelensky visits Snake Island, pays tribute to Ukrainian heroes
President of Ukraine Volodymyr Zelensky has visited Snake [Zmiinyi] Island, paid tribute to Ukrainian heroes, and expressed gratitude to everyone who has been fighting against Russian aggression for the last 500 days.
The relevant video was posted by the Head of State on the social media pages, an Ukrinform correspondent reports.
"Today we are on Snake Island, our Snake Island, which will never be conquered by the occupier, same as the whole of Ukraine. Because we are a country of the brave. Today we have honored our Ukrainian heroes, all the warriors who fought for this island, who liberated it. And although this is a small piece of land in the middle of our Black Sea, it is a great proof that Ukraine will regain every part of its territory! From here, from this place, I want to thank each of our warriors for these 500 days! Our Armed Forces, our intelligence, border guards, the National Guard, the Security Service of Ukraine, the National Police, our signalmen, our people. Thank you to everyone who fights for Ukraine," the President of Ukraine said.
According to Zelensky, the freedom that all Ukrainian heroes of different times wanted for Ukraine and which should be won right now will be a tribute to all those who gave their lives for Ukraine.
"We will definitely win," the Head of State stressed.
In addition, President Zelensky left an inscription on Snake Island's signpost.
A reminder that Ukraine's Defense Forces liberated Snake Island from Russian invaders on June 30, 2022.