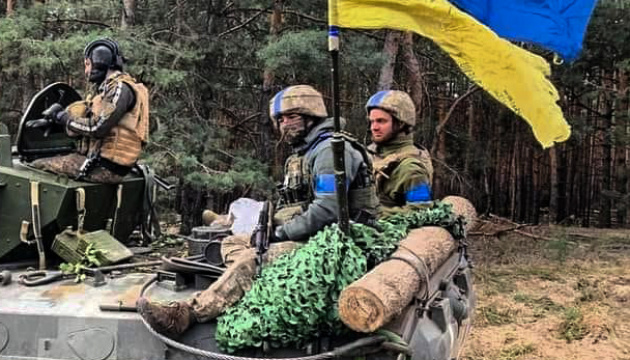 Ukraine forces liberate village of Blahodatne
Ukraine's Armed Forces have deoccupied the village of Blahodatne, pushing Russian invaders back.
The Oleksa Dovbush 68th Separate Hunting Brigade reported the advance on Facebook, Ukrinform saw.
"The glorious soldiers from the Oleksa Dovbush 68th Separate Hunting Brigade, in a joint effort with the neighboring units of Ukraine's Defense Forces, liberated the settlement of Blahodatne. The invaders resisted to the last, but could not cope with the onslaught of the unstoppable wolverines!" the report reads.
A number of Russian soldiers were taken prisoner during the assault. "The information we received from them will help us in the further de-occupation of Ukrainian lands," the Brigade emphasized.
The village of Blahodatne is located on the border between Donetsk and Zaporizhzhia regions.
As Ukrinform reported earlier, from February 24, 2022 to June 11, 2023, Ukaine's Defense Forces eliminated 215,640 Russian invaders.