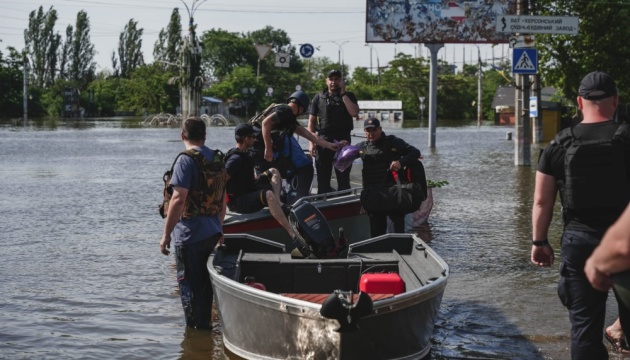 Rescuers evacuate 2,588 civilians from flood-affected zone in Ukraine
In southern Ukraine's Kherson region, as of 09:00 on Saturday, June 10, a total of 2,588 people have already been evacuated from the flooded area.
This was reported by the State Emergency Service of Ukraine, Ukrinform saw.
"We rescued 615 people (including 30 children). Psychological assistance was provided to 298 people. Nine evacuation points have been deployed," the report says.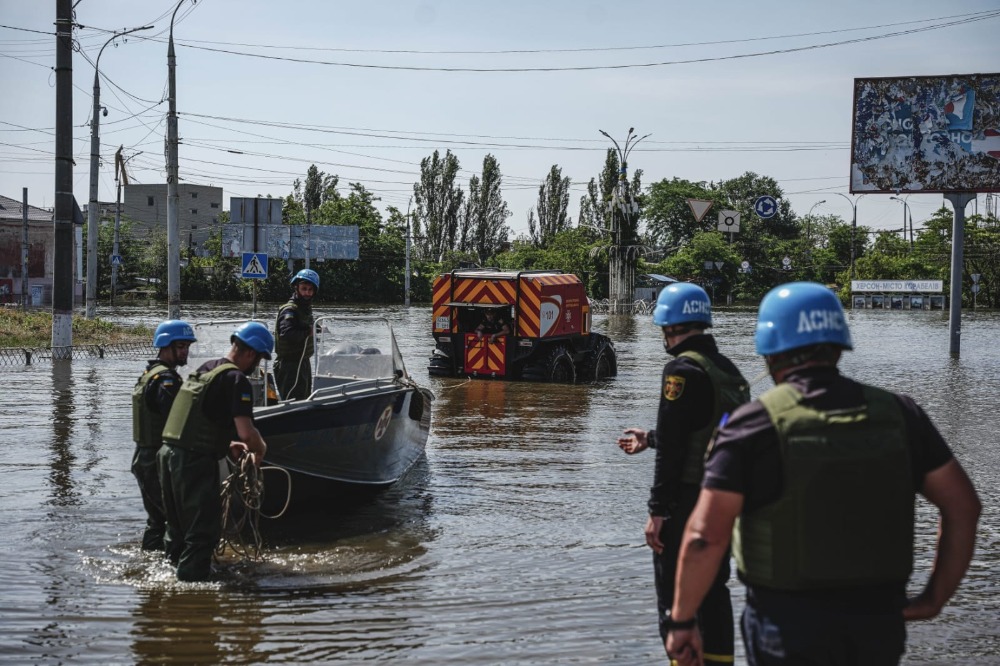 According to preliminary data, a total of 35 settlements and 3,763 households on the right bank of the Dnipro have been flooded.
Nearly 1,430 people and more than 345 units of equipment were involved in the emergency response efforts.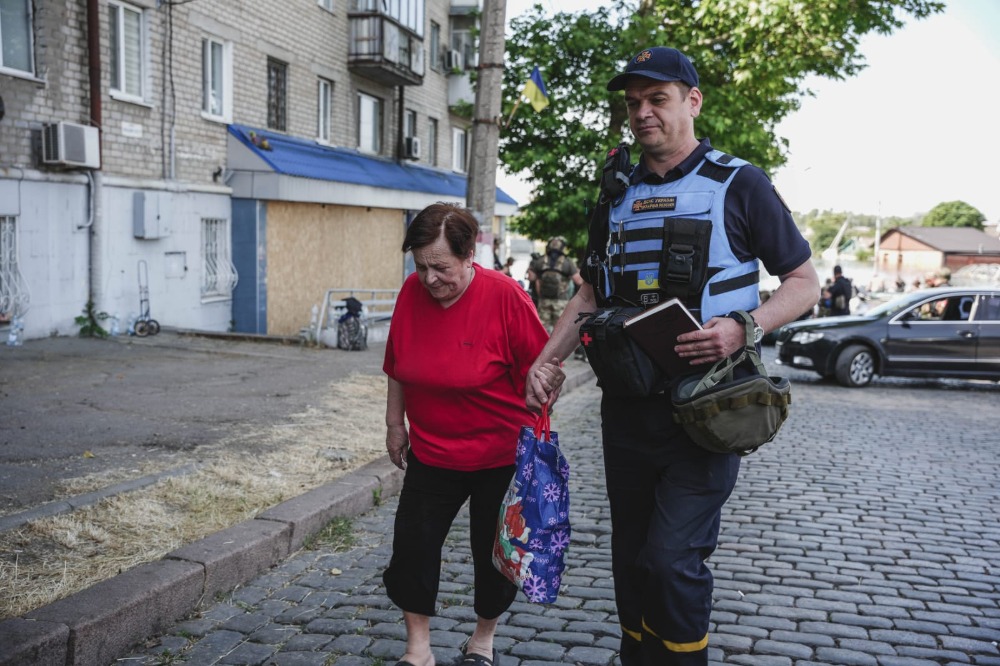 Since the start of the operation, the State Emergency Service received 972 appeals for assistance from affected residents.
As Ukrinform reported, on the night of June 6, Russian troops blew up the Kakhovka HPP dam. The plant cannot be restored, according to its operator. In Kherson region, rescue operations and evacuation of the population from flooded areas are ongoing.
Photo: State Emergency Service of Ukraine