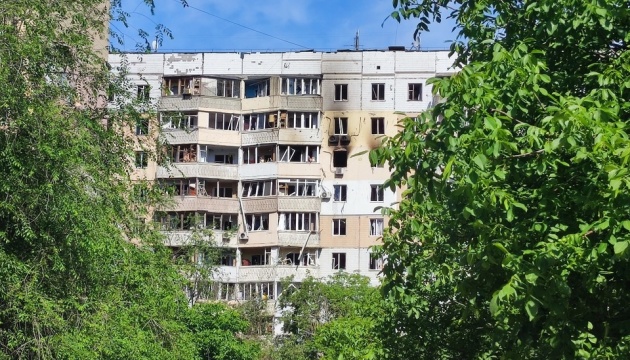 Number of casualties in Odesa strike up to 29
As a result of the latest Russian strike involving missiles and Shahed kamikaze drones, three people were killed and 29 were injured, including two children and a pregnant woman.
This was reported by the head of the spokesperson for Operational Command South, Natalia Humeniuk, who spoke at the national telethon, Ukrinform saw.
"Eight Shaheds, which were targeting Odesa region, were destroyed – all of them. The debris caused a fire in an apartment block where three people died," she informed.
Humeniuk added that 26 people are currently known to have been injured by the blast wave effects. Among them, according to her, are two children and a pregnant woman.
At the same time, the spokesperson reported that a missile attack was also carried out on the Black Sea coast of Odesa region.
"Two missiles were destroyed, and one hit the coast. The debris and explosive waves damaged residential buildings. Three people were also injured," she said.
Consequences of the nighttime shelling in Odesa region/ Photo: Nina Liashonok, Ukrinform
Humeniuk urged residents not to ignore air raid alert signals and to take shelter even when air defenses are activated because the consequences of missile and drone downing can also be devastating.
As Ukrinform reported earlier, Ukraine's Defense Forces destroyed eight kamikaze drones and two missiles in the sky over Odesa on the night of June 10.