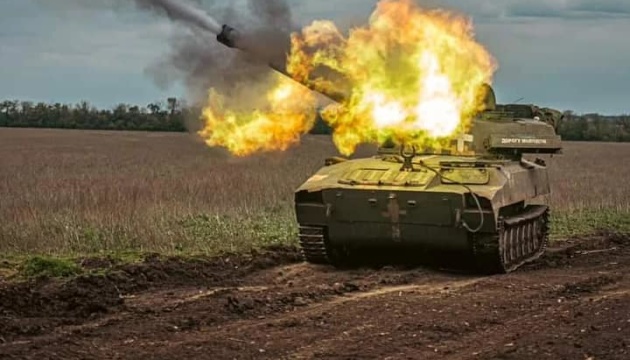 Ukraine's Army on active offensive in east, south - British intelligence
Over the past 48 hours, "significant" Ukrainian operations have been taking place in several sectors of eastern and southern Ukraine.
The British Ministry of Defense reported the news via Twitter with reference to intelligence data, Ukrinform saw.
"In some areas, Ukrainian forces have likely made good progress and penetrated the first line of Russian defences. In others, Ukrainian progress has been slower," the report reads.
At the same time, analysts note that Russia's performance on the battlefield has been "mixed": some units are likely conducting credible maneuver defense operations while others have retreated in some disorder, amid increasing reports of Russian casualties as they withdraw through their own minefields.
"The Russian Airforce has been unusually active over southern Ukraine, where the airspace is more permissive than in other parts of the country. However, it remains unclear whether tactical airstrikes have been effective," the intelligence agency added.
As Ukrinform reported earlier, in its previous update, British intelligence reported Russia's continued efforts to hinder the export of Ukrainian grain, deliberately slowing down inspections and actively blocking some bulkers. The Russian Federation is likely trying to seal concessions on the issue of resuming the operation of the Tolyatti-Odesa ammonia pipeline.