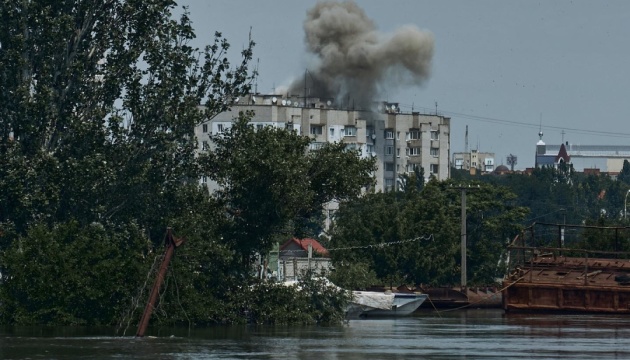 Japan vows $5M in support to Ukraine after Nova Kakhovka dam collapse
Japan will provide $5 million in support to Ukraine after Russia's blowing up of the Nova Kakhovka dam caused severe damage to the nation.
That's according to Kyodo, which cites Japanese Chief Cabinet Secretary Hirokazu Matsuno, Ukrinform reports.
Matsuno said that Japanese Prime Minister Fumio Kishida and Ukrainian President Volodymyr Zelensky held a 30-minute telephone conversation, during which Kishida once again expressed sympathy and solidarity with the people of Ukraine in connection with the consequences of the destruction of the dam of the Kakhovka hydroelectric power plant.
According to Kyodo, the dam destroyed by Russian forces is crucial for Ukraine as it supplies cooling water to the country's Zaporizhzhia nuclear power plant -- the largest in Europe. Failure to cool the nuclear fuel could lead to a serious accident such as a core meltdown. Both facilities are under Russian control.