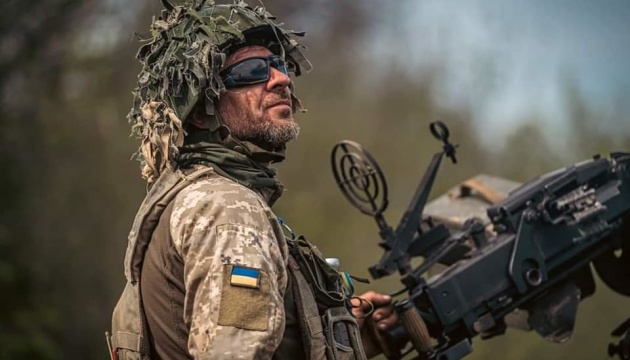 Ukrainian troops destroy Russian ammunition depot in Bakhmut direction
Colonel-General Oleksandr Syrskyi, the commander of the Ground Forces of the Armed Forces of Ukraine, showed how the soldiers of the Armed Forces of Ukraine destroyed a gun and an ammunition depot of the Russian invaders in Bakhmut direction.
Syrskyi posted a relevant video on Telegram.
"The 45th Separate Artillery Brigade destroys a gun and a field ammunition depot of the Russians," the commander noted.
He added that work in Bakhmut direction, where the enemy holds the defense, continues.
As reported, the Armed Forces of Ukraine eliminated about 213,770 Russian invaders from February 24, 2022 to June 9, 2023.
Source: 45th Separate Artillery Brigade of the Armed Forces of Ukraine