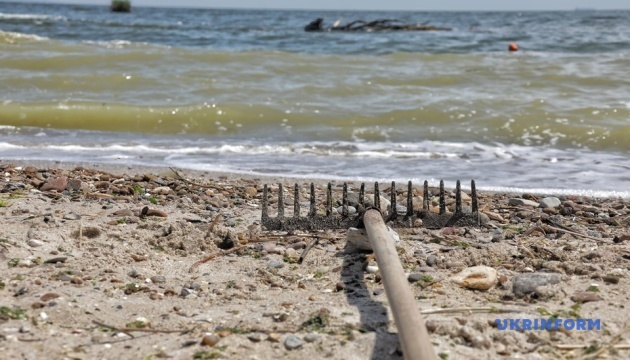 Houses from flooded Kherson region float in sea in Odesa region
Near the town of Yuzhne in Odesa region, houses can be seen floating in the sea and a large amount of debris and garbage from the flooded Kherson region.
That's according to the head of the Zeleniy list (Green Leaf) organization, environmentalist Vladyslav Balinskyi, who posted a video of the polluted sea with a floating house on Facebook, Ukrinform reports.
"The sea is polluted to the horizon. Look, a house is floating. And there is another one in the distance," Balinskyi comments.
The ecologist notes that there are also a lot of tree fragments, whole islands of reed vegetation, household garbage and dirt in the sea.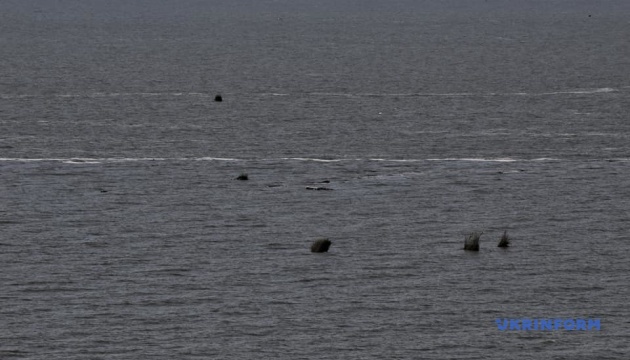 "All this dirt is moving along with the surface water along the coastal current towards Odesa and further to Romania, Bulgaria and Turkey. We need to take urgent information and anti-epidemic measures at the level of local and state authorities of Ukraine, as well as at the level of the executive bodies of the European Union," Balinskyi calls.
As reported, on the night of June 6, the Russian army blew up the dam of the Kakhovka hydroelectric power plant. In the Kherson region, evacuation of the population from dangerous places at risk of flooding due to the Kakhovka hydroelectric power plant explosion has begun. Law enforcement officers have opened an investigation into the occupiers' explosion of the Kakhovka hydroelectric power plant under the article "ecocide." Ukrhydroenergo stated that the Kakhovka HPP was completely destroyed and cannot be restored.