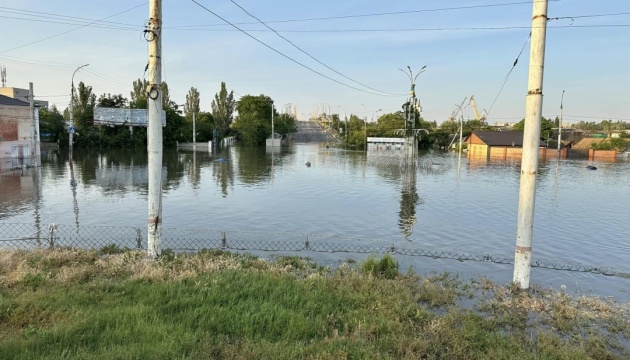 Two killed in 44 Russian attacks on Kherson region over past day – governor
The Russian army shelled the Kherson region on Thursday, June 8, killing two people.
Oleksandr Prokudin, the head of the Kherson Regional Military Administration, said this in a post on the messaging app Telegram, according to Ukrinform.
"Over the past day, the enemy carried out 44 attacks, firing 188 shells from mortars, artillery, Grads, UAVs and aircraft. The enemy fired 25 shells at the city of Kherson," Prokudin said.
The Russian military targeted the residential areas of the region.
Prokudin said that two people had been killed and 17 others injured by Russian aggression.
On June 8, one woman was killed and another local was wounded after Russian forces shelled the Beryslav district of the Kherson region.