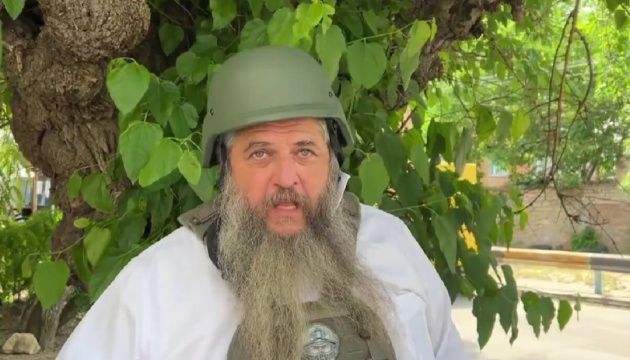 Ukraine's chief rabbi comes under Russian fire amid rescue operation in Kherson
Chief Rabbi of Ukraine, Moshe Asman, came under Russian fire in the flooded city of Kherson amid the ongoing rescue operation, capturing the moment of the strike on video.
The rabbi reported the incident via Facebook, as seen by Ukrinform.
"I'm in Kherson, we were on our way to get those people out - and we survived miraculously," the report reads.
Asman noted that he was helping the locals with the evacuation amid the devastating flood caused by the Russians blowing up the Kakhovka HPP dam.
As reported, today, June 8, as a result of the Russian shelling of Kherson, eight people were injured.
On the night of June 6, the Russian army blew up the Kakhovka HPP dam. As of the morning of June 8, 600 square kilometers went underwater. The average level of water rise is 5.61 m. On the right bank of the Dnipro in Kherson region, about 16,000 people found themselves in the disaster zone, where evacuation is ongoing. The situation is critical on the temporarily captured left bank.