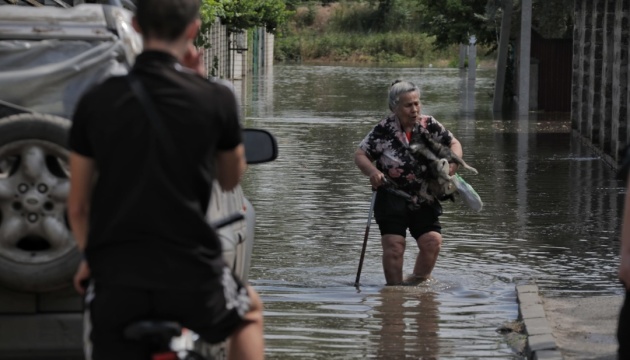 How animals affected by Kakhovka HPP explosion rescued
President of Ukraine Volodymyr Zelensky shared a touching video about the rescue of animals affected by the explosion of the Kakhovka hydroelectric power plant and thanked everyone involved in such important work.
That's according to the President's Facebook, Ukrinform reports.
"While the Russian evil terrorizes and destroys all life, we are doing and will do everything to save every living creature," the President wrote in a post under the video.
He noted that thousands and thousands of animals were trapped in the flood after Russia destroyed the dam and other structures of the Kakhovka hydroelectric power plant, but Ukrainians remember what it means to be human and save all living creatures.
"We remember that being human means taking care not only of each other, but also of all living beings. We, Ukrainians, save and protect lives. Thank you to everyone who helps!" Zelensky wrote.
As reported, on the night of June 6, Russian troops blew up the dam of the Kakhovka hydroelectric power plant. Part of Kherson and 80 other settlements were flooded. Evacuation of people from dangerous places was organized on the right bank of the region.
After the hydroelectric power plant was blown up and a huge area flooded, people began to rescue animals en masse. Touching footage of animal rescue is being posted on social media.