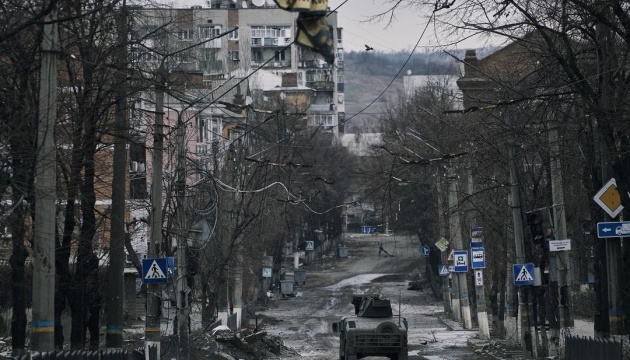 Maliar: AFU's offensive in Bakhmut direction ongoing for third day
The offensive of the Armed Forces of Ukraine in Bakhmut direction has been ongoing for the third day.
"The east remains at the epicenter of hostilities, battles continue in several directions. The tense situation is also observed in Maryinka, but Bakhmut direction still remains at the epicenter where we have gone from defense to offensive for several days, today is the third day. And the enemy there is forced to hold its positions firmly but it does not succeed. They don't have enough strength, we destroy a lot of enemy manpower now, and we see that they redeploy their reserves from the depths in order to hold the strong defense," Deputy Minister of Defense of Ukraine Hanna Maliar said during the United News telethon.
Regarding the withdrawal of Wagner units, the deputy minister noted that the representatives of this PMC stay in some places in the rear positions, while mainly the airborne forces of the Russian regular army fight.
Answering the question of how the enemy continues to prepare for the counteroffensive of Ukrainian troops, Maliar noted that the occupiers have prepared fortified areas, rotate their troops, but the defense forces do "everything according to plan."
As reported, the Ukrainian troops switched from defense to offensive in Bakhmut direction. Over the past day, defenders advanced from 200 to 1,100 meters in various areas.
Photo: Kostiantyn Liberov