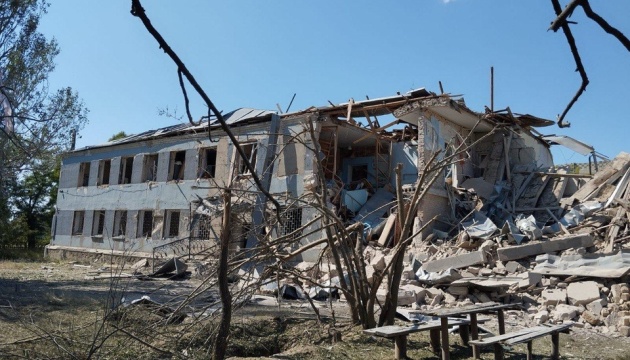 Invaders target residential buildings in Kherson region, woman killed
In Kherson region, the Russian forces targeted residential buildings in the village of Kozatske, killing a civilian woman.
Oleksandr Prokudin, the head of the Kherson Regional Military Administration, wrote that on Telegram, Ukrinform reports.
According to Prokudin, Kizomys also came under Russian attacks today. The invaders attacked the village with prohibited incendiary ammunition.
As a result of the enemy shelling, a fire broke out in the already sown field. Some of the crops were saved.
"It was 'hot' all day in Tiahynka community as well. A boarding school was hit," the regional governor added.
As reported by Ukrinform, the Russian army damaged an ammonia pipeline in Kupiansk district of Kharkiv region.