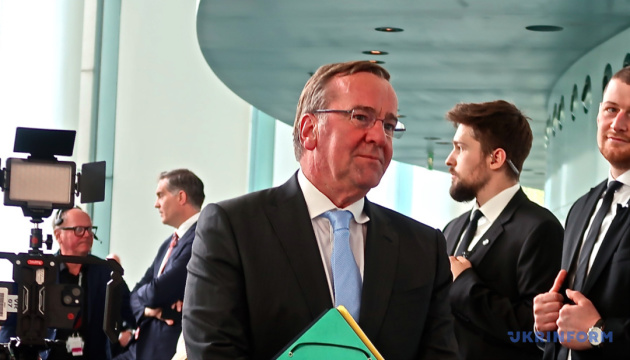 Germany to decide on fighter jets for Ukraine within two weeks
German Defense Minister Boris Pistorius said that Germany is reconsidering its position on the possible transfer of Western fighters to Ukraine, but has so far denied the supply of long-range missiles.
That's according to DW, Ukrinform reports.
"We are just in the phase of reconsidering and checking what is possible and what we want and can do. And I think we will decide within the next two weeks," Pistorius said according to the report published in Ukrainian.
However, the head of the German defense ministry rejected the possibility of Ukraine receiving long-range Taurus cruise missiles in the near future.
"At the moment, no. We are not thinking of doing so," the minister added, according to the report published in Ukrainian.
Regarding fears that Ukraine might use German weapons on Russian territory, Pistorius noted that international law allows for self-defense, but stressed that Berlin, like Washington, would not want its weapons to be used on Russian territory.
He assured that he "fully trusts Ukrainian partners" and considers them reliable.
As Ukrinform reported, US President Joe Biden and Danish Prime Minister Mette Frederiksen will discuss a joint approach to training Ukrainian pilots on Western-style aircraft at a meeting at the White House on Monday.