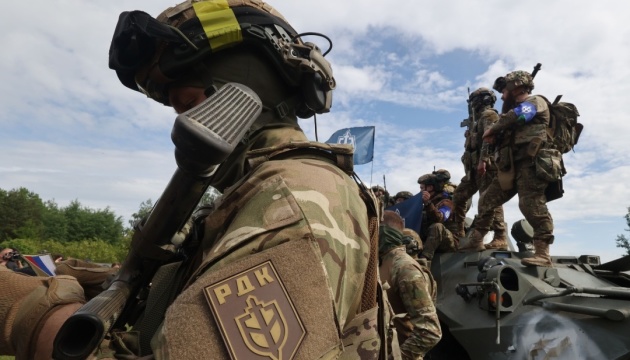 Belgium investigates whether RDC fighters in Russia use weapons provided to Ukraine - media
After the publication of the investigation in The Washington Post, Belgium will demand that the Ukrainian government explain how Belgian-made weapons, which were intended to defend Ukraine from the Russian invasion, could end up in the possession of RDC fighters operating in Russia.
This information was published on the website of the Belgian edition of The Brussels Times, according to Ukrinform.
"The Belgian Ministry of Defence is seeking answers from the Ukrainian government about how Belgian weapons, manufactured by FN Herstal, ended up in the hands of anti-Putin militias", the publication says.
As noted, an investigation by The Washington Post shows that Russian "anti-Putin militias" have been in possession of Belgian, Czech, American and Polish-made weapons and military equipment.
Belgian Defence Minister Ludivine Dedonder and Foreign Minister Hadja Lahbib will demand an explanation from their Ukrainian counterparts about how this could have happened, as the weapons were intended to defend Ukraine against Russian aggression, and this was clearly stated in the accompanying documents.
"If Ukraine is found to have deliberately violated agreements relating to arms deliveries, this could seriously shake relations between Ukraine and Western nations, potentially leading to a drop in military aid, of which Ukraine depends on", the Belgian newspaper said.
Belgian Prime Minister Alexander De Croo said on Monday that the country's intelligence services would be tasked with investigating reports that Belgian weapons were used by Russian forces, which could be a violation of "very strict" rules related to the supply of such weapons.
As reported, Belgium has allocated €332.9 million in aid to Ukraine, which was intended for military tasks and for helping the civilian population.