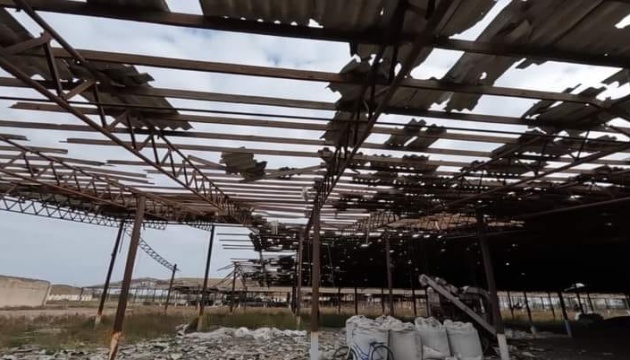 Two wounded as enemy hits Beryslav with guided bombs
The Russian army has attacked the city of Beryslav in the Kherson region with guided bombs, wounding two people and damaging residential buildings.
Volodymyr Litvinov, head of the Beryslav district military administration, announced this on Telegram, according to Ukrinform.
"The city of Beryslav was attacked with guided bombs. They were once again fired at residential areas," the message said.
According to the report, an enemy projectile hit a private enterprise, damaging about 20 residential buildings.
According to preliminary information, two people were wounded by Russian shelling.
The Kherson regional military administration specified that those injured were a 73-year-old woman and a 48-year-old man.