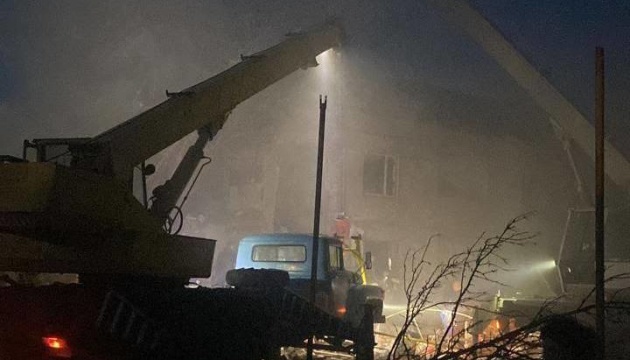 Number of injured in attack on Dnipropetrovsk region rises to 20
The number of injured in a Russian attack on a residential building in the village of Pidhorodne, the suburbs of Dnipro city, has risen to 20. Of them, 17 people have been hospitalized.
Head of the Dnipropetrovsk Regional Military Administration Serhiy Lysak posted on Telegram.
"The enemy injured five children in Pidhorodne community. Doctors currently assess the condition of three boys as serious. They are in operating rooms. Girls aged 11 and 17 years old are in satisfactory condition and will be treated on an outpatient basis,"
Also, according to him, rescuers continue to search for people under the rubble of the damaged house.
"A child is likely to be there," the official added.
As reported, the Russians struck Dnipropetrovsk region late in the evening of June 3, damaging a two-story residential building.