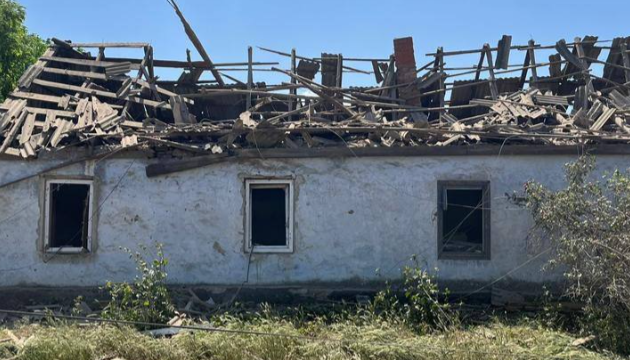 Russians shell Sumy region 10 times on Saturday
On this day, the invasion army10 times struck the areas in Sumy region close to the border with the Russian Federation, employing artillery and mortars, as a result of which 87 explosions were recorded.
The Sumy Regional Military Administration broke the news on Telegram, Ukrinform reports.
"Throughout the day, the Russians 10 times struck the area. Eighty-seven explosions were recorded. The communities of Bilopillya, Velyka Pysarivka, Krasnopillia, and Yunakivka were hit. Unfortunately, one person was injured and certain destruction to infrastructure was reported," the report reads.
The enemy mortared the Yunakivka community, where five blasts were reported. A civilian was injured in the area.
Russian artillery (SAUs) shelled the Velika Pysarivka community where 12 explosions were confirmed. As a result of one of the strikes, an outbuilding and a car trailer were damaged. The Russians mortared the area 10 times over the day.
The Krasnopillya community came under mortar fire as eight explosions were reported in the area.
The Russians also mortared the Bilopillia community, where two explosions were reported, as well as 50 blasts from AGS - 50 shots.
As Ukrinform reported, one person died and two were injured as a result of Russia shelling settlements in Sumy region near the border yesterday, June 2.