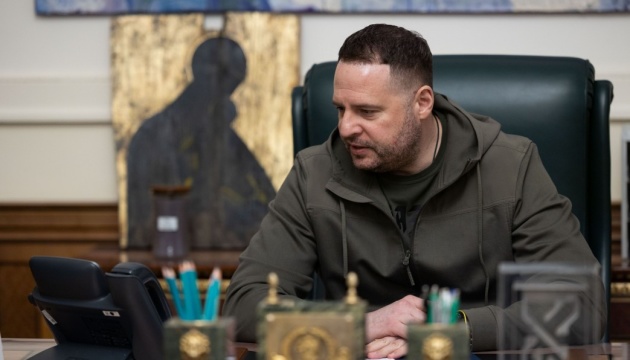 Yermak: 100% of Russian population responsible for war against Ukraine
The entire population of the aggressor state is responsible for the war waged by Russia against Ukraine.
"There are no good Russians, bad Russians. Today they are all responsible. One hundred percent of Russia's population is responsible for the war in Ukraine," Head of the President's Office Andriy Yermak said in Dmytro Komarov's project "A Year. Behind scenes. President's Office", Ukrinform reports.
He noted that there is a different measure of responsibility. There are murderers who must be held fully accountable for their crimes. And there are people who were silent, but all this happened thanks to their silence.
"After February 24, it is no longer possible to be on both sides. The world is divided into good and evil. It is very important that every Russian soldier who came to Ukrainian soil knows that his children, his wife, his family must be persona non grata in civilized countries," Yermak emphasized.
As reported, Yermak insists that Russian citizens should be banned from visiting European countries.