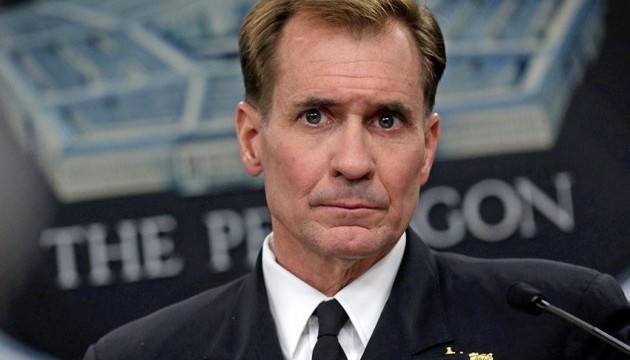 US ready to support Ukraine's diplomatic efforts to end war
Ukraine can count on the support of the United States to succeed in the negotiation process with the Russian Federation in order to ultimately end the war unleashed by the Kremlin regime.
"We all want to see the war end. And we all understand that it's not going to end by a simple withdrawal of Russian troops. We certainly want to support his [President Zelensky's] efforts to achieve what is called a just peace," U.S. National Security Council Coordinator for Strategic Communications John Kirby told a virtual briefing on Friday, an Ukrinform correspondent reports.
According to him, the United States wants – when the time comes for negotiations – diplomacy to ensure a durable and just peace.
"We want to make sure that Mr. Zelensky can succeed in that as well. And he will have no better friend than the United States when it comes to whatever support he needs to pursue a diplomatic path," the White House representative emphasized.
As reported, President Biden's administration has repeatedly confirmed its consistent position on supporting Ukraine as long as it takes.