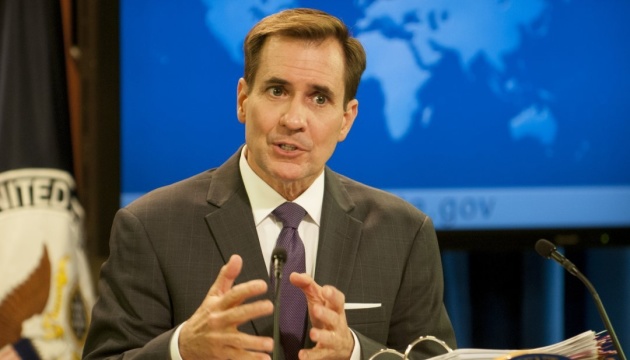 Kirby: US has met Ukraine's needs to conduct counteroffensive now
The US believes that together with allies and partners they have provided Ukraine with enough security assistance for a counteroffensive.
"First is that we're comfortable that we have met Ukraine's needs to conduct their counteroffensive now. When they begin [counteroffensive], it is up to them, but we're confident that we've done everything we can – and when I say 'we', I don't just mean the United States, I mean our allies and partners," U.S. National Security Council Coordinator for Strategic Communications John Kirby told a virtual briefing on Friday, an Ukrinform correspondent reports.
According to him, it is not only about providing Ukrainians with air defense systems, which is currently the most urgent need, but also about providing armored vehicles, artillery, ammunition, as well as training.
He emphasized that as the operations of the Armed Forces of Ukraine continue and territories are liberated, the Ukrainian forces will need replenishment of ammunition and equipment.
"Combat is dynamic, and we got to make sure that we're dynamically prepared to continue to support them. So, we've done a lot, we're prepared to continue to do a lot in the weeks and months ahead," Kirby stressed.
As reported, on Wednesday the US announced the 39th package of security assistance to Ukraine under presidential drawdown.