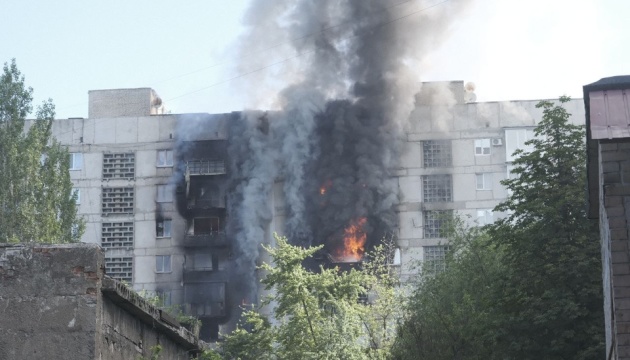 Russian attack on Toretsk: Two apartment blocks caught fire, one person died
In Toretsk, Donetsk region, rescuers found the body of a dead person in an apartment of the building that caught fire after Russian strikes.
The State Emergency Service announced this on its Facebook page, Ukrinform reports.
"On the night of June 2, the Russians attacked Toretsk, fires broke out in the apartments of two multi-story buildings: from the 3rd to the 9th floors in the two sections of the 9-story building, as well as the apartments from the 2nd to the 9th floors of the neighboring building," the report says.
The rescuers noted that the fire with a total area of 2,270 square meters was extinguished.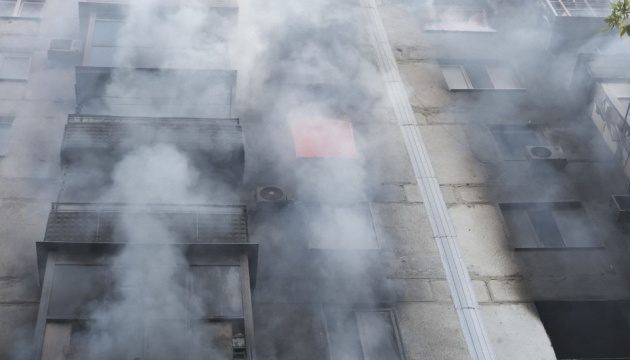 While extinguishing the fire, firefighters rescued 22 people, including one child with physical disabilities. Seven people were also evacuated from the hall of the building.
The body of a dead person was found in one of the apartments.
As Ukrinform reported, two people were injured as Russian invaders attacked the town of Toretsk, Donetsk region, on the night of June 2.