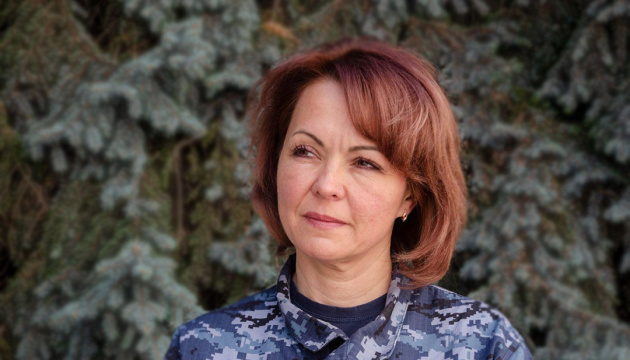 Enemy again using guided aerial bombs in Kherson region – Humeniuk
In the south, the Russian-occupation forces returned to the tactics of using guided aerial bombs. In particular, in Kherson region, Beryslav and Kherson districts suffer the most from shelling.
"Currently, counter-battery fight is the main method of counteraction used by the defense forces of the south since the peculiarity of our area of responsibility is that the front line runs along the Dnipro River, and, in particular, we are fighting the enemy on the other bank. At the same time, the enemy has again returned to the tactics of using guided aerial bombs in particular," Natalia Humeniuk, head of the joint press center of the Operational Command "South", said during the United News telethon.
She noted that today the occupiers attacked Beryslav district, where the enemy dropped a KAB bomb on a bread factory, a shop, and residential buildings.
According to Humeniuk, the work of the defense forces is currently complicated by the fact that the Ukrainian side cannot resort to carpet bombing because the enemy is hiding behind the backs of the civilian population.
"Over the past 24 hours, our aviation had a powerful result – they struck Oleshky community where a concentration of enemy personnel, weapons, and equipment was discovered. According to preliminary information, it is known about 13 killed occupiers, the consequences are still being clarified," the spokeswoman said.
When asked where the enemy's aircraft and guided aerial bombs currently pose the biggest danger, Humeniuk said: "Most often, the enemy drops them on Beryslav areas and Kherson district in the direction of Kizomys where they can fly close enough not to be hit by our air defense forces but to drop a guided bomb that will reach these territories. This is an insidious practice. They still have many guided aerial bombs."