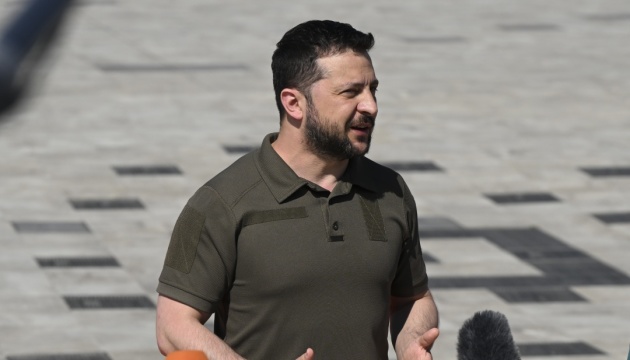 Zelensky: Patriot, fighter jet coalitions accelerate peace
Thanks to the help of partners within the framework of the Petriot Coalition and the Fighter Coalition, Russia's missile terror will be put to an end and peace will be closer.
This was stated by President of Ukraine Volodymyr Zelensky during the opening of the European Political Community summit in Chisinau on Thursday, an Ukrinform correspondent reports.
"Russian missiles have killed three more people this morning in our capital Kyiv, and injured ten more. Hundreds have been killed by Russian terror before. At least 484 Ukrainian children have been killed by Russia before. Now we need to solve two issues: the Petriot coalition, which will put an end the Russian blackmail with ballistic missiles, and the coalition of modern fighters, which will show that terror against our cities has no chance," Zelensky stressed.
He thanked everyone "who helps and understands that any step towards strengthening air defence literally saves lives".
"And the speed of formation of these two coalitions - the Petriot coalition and the coalition of modern fighters - literally accelerates peace," the President added.
As Ukrinform previously reported, on 1 June, the second meeting of the European Political Community is taking place in Chisinau, where 47 heads of state and government will discuss joint efforts for peace in the context of the war in Ukraine and related crises, the protection of democracy, strengthening energy security and the resilience of European states.