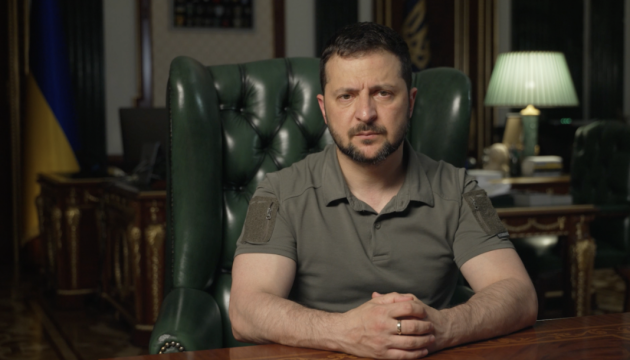 Zelensky says war will last until Ukraine's victory
The war will continue until Ukraine wins, but Russia can end it earlier if it withdraws its troops from the occupied territories.
Ukrainian President Volodymyr Zelensky said this in Chisinau on Thursday, June 1, Ukrinform reports, citing NewsMaker.
"[The war will last] until our victory. Russia can stop this war earlier if it leaves all our territories that it occupied," the president said in response to a journalist's question about how long the war will last.
Earlier reports said that at a summit of the European Political Community in Moldova on Thursday, Zelensky would discuss a coalition of fighter jets and propose a coalition of Patriot air defense systems for Ukraine.