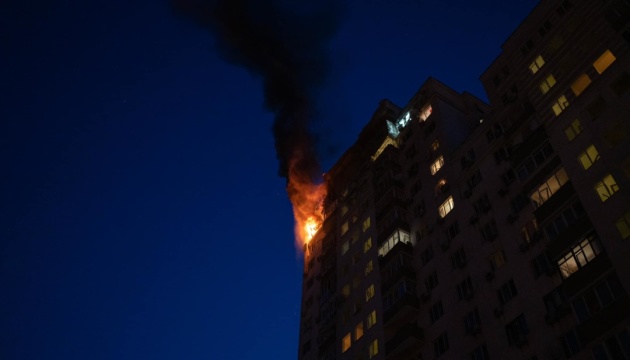 Fragments of enemy missiles, drones cause damage to 237 objects in Kyiv and region
Between May 26, 2023 and May 31, 2023, rescuers detected 112 locations in the city of Kyiv and the Kyiv region, where the fragments of the downed Russian projectiles, missiles and drones landed, having caused damage to 237 objects.
The relevant statement was made by Ukrainian State Emergency Service Press Officer Oleksandr Khorunzhyi during a briefing at Ukrinform.
In particular, over 100 fragments were found in the capital city and 130 in the Kyiv region.
Additionally, fifteen fires were extinguished, namely 10 in the city of Kyiv and 5 in the Kyiv region.
According to Khorunzhyi, during that period, the Ukrainian State Emergency Service recorded over 800 attacks on settlements across 13 regions of Ukraine and the city of Kyiv. The Ukrainian State Emergency Service responded to calls 785 times, rescued 11 people and extinguished 53 fires.