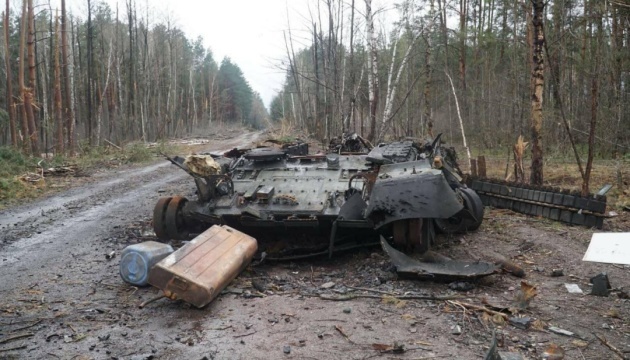 Two companies of Russian soldiers, two ammo depots smashed in Tavria direction
The missile and artillery units of Ukraine's Defense Forces have completed 803 fire missions in the Tavria direction over the past day.
The relevant statement was made on Telegram by Brigadier General Oleksandr Tarnavskyi, the Commander of the Tavria Operational and Strategic Group of Troops, an Ukrinform correspondent reports.
"The enemy's losses in killed and injured came to about two companies. Over 10 ammunition and military equipment pieces were destroyed and damaged, in particular one armored personnel carrier, three 120mm mortar systems and one 82mm mortar system, one MT-12 Rapira anti-tank gun, one 2S19 Msta-S self-propelled howitzer," the report states.
Additionally, two enemy ammunition depots were destroyed.
A reminder that, between February 24, 2022 and May 31, 2023, Russia's total combat losses in Ukraine reached about 207,910 troops.