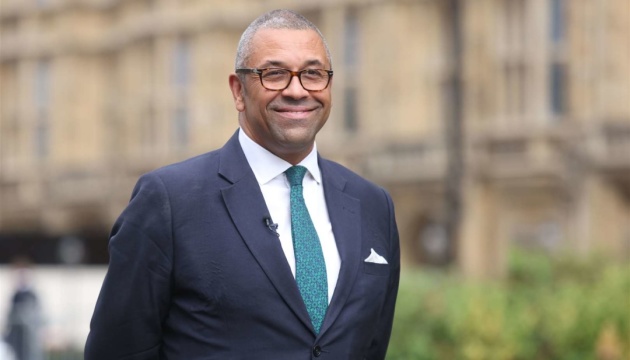 UK foreign secretary in Tallinn: Russian troops should withdraw from Ukraine
UK Foreign Secretary James Cleverly, while on a visit to Tallinn, has reaffirmed the UK's support for Ukraine and called on all other countries to provide such support.
According to Ukrinform, Cleverly said this in an interview with Estonia's public broadcaster ERR.
"We know that Ukraine is planning to push back hard against Russia sometime this spring and the UK has made it clear that we will continue to support Ukraine until they are successful in defending themselves against Russia. We call upon is that all of the countries that are currently supporting Ukraine to have the endurance to work with Ukraine for as long as it takes for them to regain their country," Cleverly said.
When asked by ERR what message he would like to convey to Russian President Vladimir Putin, he said: "The message to Putin is clear: Your attempt to invade Ukraine has failed. You should withdraw your troops. You should restore peace to the European continent."
"What he [Putin] should understand is that NATO allies stand strongly with each other. I am proud to be here in Estonia, an important and strong NATO ally, hosting the Enhanced Forward Presence (eFP), which is being led by British troops but is an international defensive military unit and that NATO stands strong and we become stronger still because of Putin's foolish attempted invasion of Ukraine," Cleverly added.
Cleverly is on a visit to Estonia on May 30-31, where he holds meetings with high-ranking officials, including Prime Minister Kaja Kallas and Foreign Minister Margus Tsahkna.