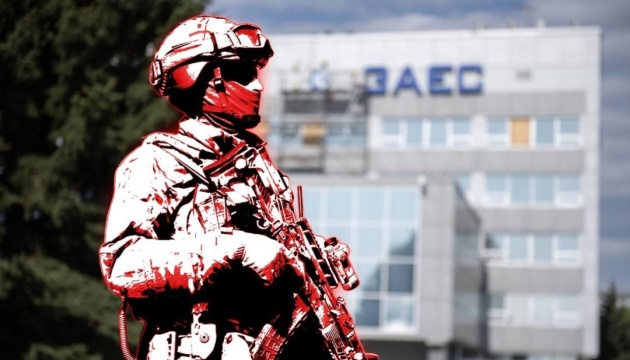 Russians increase pressure on ZNPP personnel - Energoatom
At Ukraine's Zaporizhzhia Nuclear Power Plant, the invaders have increased the pressure on the personnel and forced them to sign a contract with the Russians under torture.
Ukraine's state-owned power generating company Energoatom reported this on Telegram, according to Ukrinform.
"In Enerhodar, the satellite city of the temporarily occupied NPP, the rashists have significantly intensified the search for Ukrainian nuclear workers who have been courageously holding out for more than a year, not signing employment contracts with the fake JSC 'Operating Organization of the Zaporizhzhia Nuclear Power Plant' or any other Rosatom enterprise," the post reads.
It adds that the aggressors are torturing the workers. They beat several of them, forcing them to agree to cooperate with the aggressor.
Energoatom said that even despite threats, torture, blackmail and constant intimidation, Ukrainians working at the ZNPP hold out with dignity and refuse to cooperate with the rashists.
ZNPP was seized in early March 2022. The occupiers turned the station into their military base.