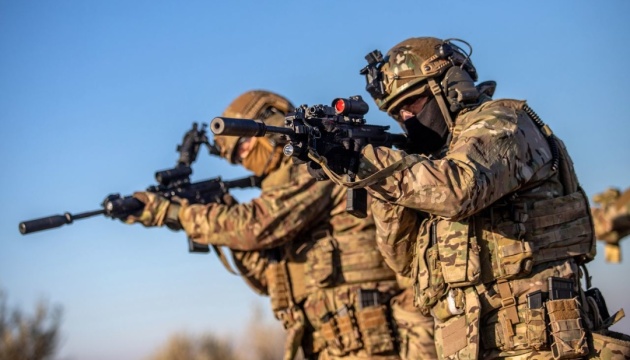 Ukraine's defense forces repel 11 enemy attacks in eastern Ukraine
Units of Ukraine's defense forces repelled 11 enemy attacks in the Donetsk and Luhansk regions on Tuesday, May 30.
The General Staff of the Armed Forces of Ukraine said this in its daily update posted to Facebook, according to Ukrinform.
"The enemy continues to focus its main efforts on attempts to completely occupy the Luhansk and Donetsk regions. Throughout the day, units of the defense forces repelled 11 enemy attacks," the update reads.
The General Staff notes that the Russian Federation, suffering heavy losses, continues to wage a war of aggression, using terror tactics, trying to intimidate the Ukrainian population, carrying out strikes, and attacking not only military but also civilian objects.
Today, Russia carried out another wave of air strikes across Ukraine, including in Kyiv, using Shahed-136/131 attack drones. Some 29 out of 31 drones were destroyed by Ukrainian defenders. Unfortunately, civilian casualties and damage to private residential buildings and other civilian and administrative infrastructure were recorded.
In total, the enemy on Tuesday carried out 44 air strikes and one missile strike, launching about MLRS 20 on the positions of Ukrainian troops and populated areas.
The General Staff said that the air force of the Ukrainian defense forces had carried out eight strikes on areas where the enemy's military personnel and equipment were stationed.
Throughout the day, units of Ukraine's rocket forces and artillery hit three command posts, an area where enemy personnel was concentrated, four artillery pieces in firing positions, an anti-aircraft missile system, three fuel depots, and an electronic warfare station.