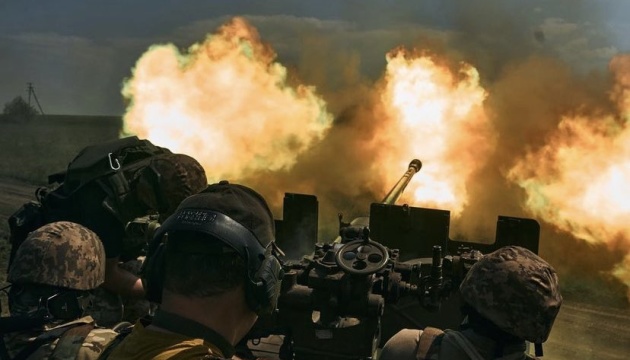 Ukraine's defense forces repel 21 enemy attacks
Russian troops continue to focus their main efforts on attempts to capture the Luhansk and Donetsk regions. Units of Ukraine's defense forces repelled 21 attacks by invaders in the last 24 hours.
That's according to the Facebook page of the General Staff of the Armed Forces of Ukraine, Ukrinform reports.
"Over the past 24 hours, the enemy has launched three missile strikes (including two S-300 anti-aircraft missile strikes against Kramatorsk) and 13 air strikes. They also carried out about 30 MLRS shelling attacks against the positions of our troops and populated areas," the report reads.
The General Staff warned that the probability of the enemy launching missile and air strikes on targets across Ukraine remained high.
Over the past day, the air force of Ukraine's defense forces launched four strikes on areas where the enemy's personnel and equipment were concentrated, as well as three strikes on the enemy's anti-aircraft missile systems.
"Our defenders destroyed three enemy UAVs of various types during the past day. Units of rocket troops and artillery hit two command posts, two areas of concentration of weapons and military equipment, two ammunition depots and one more important military object of the enemy," the General Staff concluded.
Photo: Kostiantyn Liberov