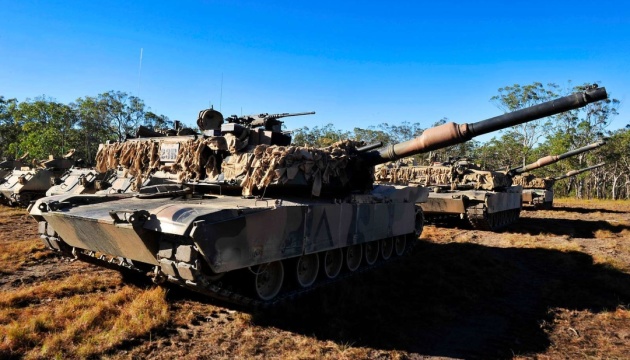 Ukrainian military start training on Abrams tanks in Germany
About 400 Ukrainian servicemen have started training in Germany on how to operate and maintain American M1 Abrams tanks.
The relevant statement was made by Lt. Col. Garron Garn, a Pentagon spokesman, an Ukrinform correspondent reports, referring to The New York Times.
"About 200 of the troops – roughly one armored battalion – on Friday began conducting what the military calls combined arms instruction at training ranges in Grafenwoehr and Hohenfels, Germany," the report states.
According to Garn, that instruction includes basic soldiering tasks like marksmanship and medical skills, along with training at platoon and company levels, and eventually larger exercises involving battalion-size units facing off against one another.
Meanwhile, the other 200 Ukrainian soldiers began training on how to fuel and maintain the tanks, Garn added.
Photo: Defense Visual Information Distribution Service