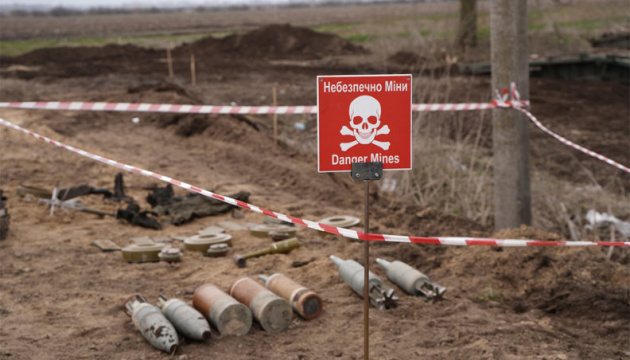 Ukraine world's most mine-polluted country - UN coordinator
The UN is participating in humanitarian demining in Ukraine, which will allow farmers to resume agricultural operations in the frontline regions.
This was reported by the UN Resident Coordinator in Ukraine, Denise Brown, during a speech at the 15th annual Kyiv Security Forum, founded by the Arseniy Yatsenyuk Foundation Open Ukraine.
"It is our responsibility with the government, with the SESU, to work on agricultural demining. Because you unfortunately the most contaminated country in the world. And unless the agricultural land is declared mine-free, those farmers won't get back to work," she said.
The Resident Coordinator also emphasized that the organization provided unprecedented assistance to Ukraine.
She also emphasized that in order to ensure the appropriate level of humanitarian support for Ukrainians, the staff of the organization was increased multiple times: while the team consisted of nearly 200 people previously, it currently numbers 3,000 members, 60% of which are Ukrainians.