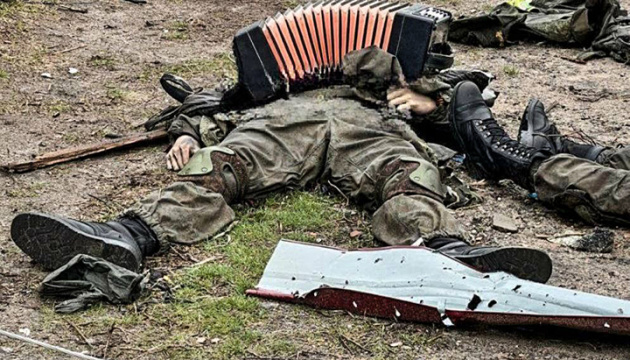 Russian death toll in Ukraine climbs to 205,720
From February 24, 2022 to May 26, 2023, Ukraine's Defense Forces eliminated 205,720 Russian invaders, including 460 in the past day alone.
That's according to the General Staff of the Armed Forces of Ukraine, Ukrinform reports.
In addition, Ukraine's defenders destroyed 3,796 enemy tanks (+1 in the past day), 7,435 (+3) armored fighting vehicles, 3,384 (+25) artillery systems, 570 (+0) multiple rocket launchers, 328 (+1) anti-aircraft systems, 310 (+1) warplanes, 296 (+0) helicopters, 2,910 (+3) operational-tactical level UAVs, 1,015 (+0) cruise missiles, 18 (+0) warships/cutters, 6,161 (+13) trucks and fuel tankers, and 446 (+2) units of specialized equipment.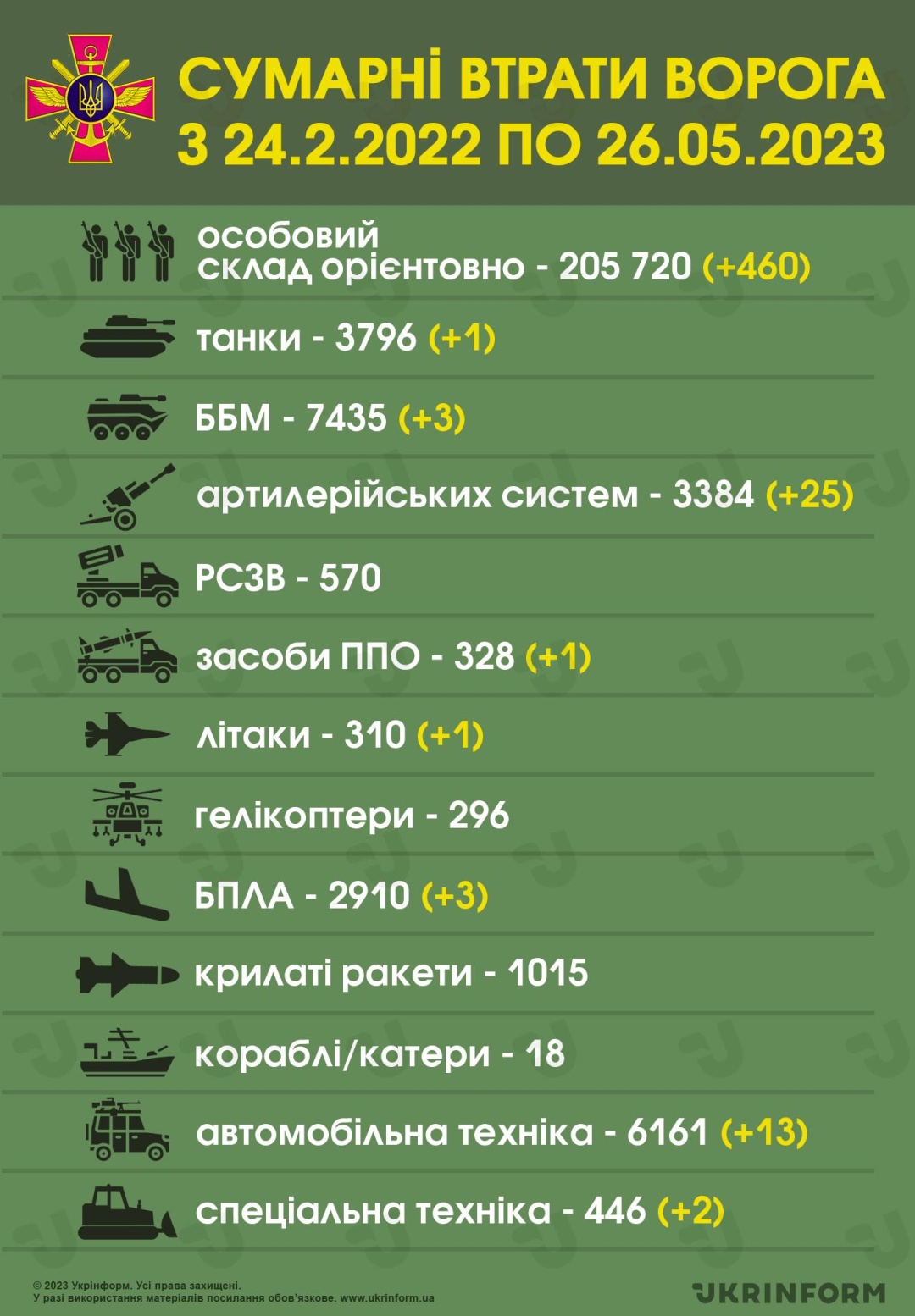 The incoming reports on Russian casualties are being verified.
As Ukrinform reported earlier, Ukraine's Air Force conducted five strikes targeting Russian manpower and equipment clusters. Rocket and artillery units engaged a Russian control post, an air defense system, two manpower clusters, an ammunition depot, a radar station, and two artillery installations in firing positions.