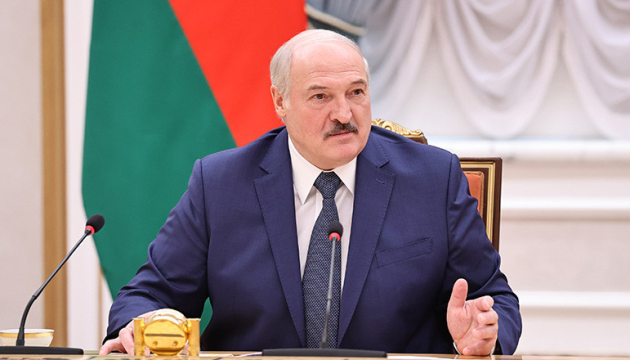 Lukashenko claims Russia launching nuke transfer to Belarus
The Russian Federation has already started moving nuclear munitions to the Belarus territory.
This was stated by Aleksander Lukashenko, BELTA reports.
"He (Russian President Vladimir Putin - ed.) informed me that today he had signed a decree on our actions on the deployment of nuclear weapons in Belarus. It was about a specific document. A decision was made to develop what was voiced earlier. We had to prepare storage sites etc. We did it, so the transfer of nuclear munitions has already started," Lukashenko said.
Answering the question of whether nuclear weapons are already in Belarus, Lukashenko replied: "It is possible. I will come and see."
As Ukrinform reported earlier, on March 25, the president of the aggressor state, Vladimir Putin, against whom the International Criminal Court issued an arrest warrant, said Russia would place tactical nuclear weapons in Belarus.
In February 2023, he announced the "suspension" of Moscow's participation in the Strategic Offensive Arms Reduction Treaty with the United States.