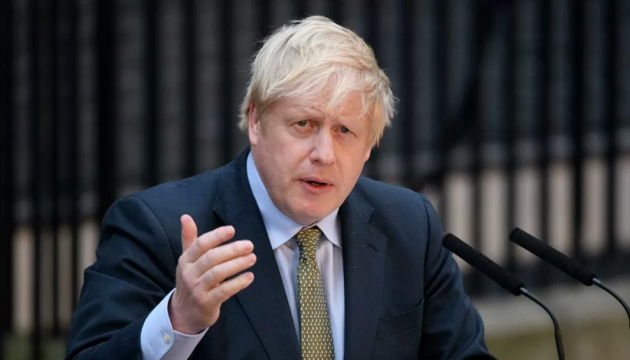 Johnson says he sees no reason to delay Ukraine's victory
There is no reason to delay Ukraine's victory and the liberation of all Ukrainian territories from the Russian army, former British Prime Minister Boris Johnson has said.
He said this at the Kyiv Security Forum, according to an Ukrinform correspondent.
"A lot of people now are saying that the war that Putin started can only end in negotiation, and I say that that may very well be true, but before any negotiation, this war can only end with the victory of the Ukrainian people, the expulsion of Putin's army and the end of his barbaric attempt to take Ukrainian territory," he said.
Johnson added that the war must also end with the wholesale expulsion of all of Putin's troops. "The West should do everything we can to support the people of Ukraine in achieving that objective as fast as possible. And there is no conceivable case for delay," he said.