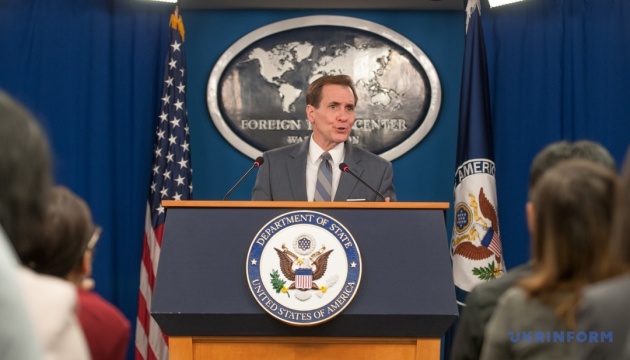 White House studying reports of alleged use of U.S. weapons in Russia
Washington says that it is studying incoming reports and images that suggest the possible involvement of American weapons and equipment in operations on Russian territory.
This was stated on Wednesday during a phone briefing by the White House National Security Coordinator, John Kirby, Ukrinform's own correspondent reports.
"We're looking into those reports that the U.S. equipment and vehicles could have been involved (in Belgorod region – ed.)," White House official noted.
At the same time, according to him, the United States has been clear it does not support the use of U.S.-made equipment for attacks inside Russia.
As Ukrinform reported earlier, on Monday, May 22, a series of explosions rang out in Russia's Belgorod region bordering Ukraine. Subsequently, the "Russian Volunteer Corps" (RDK) and the "Freedom of Russia" Legion organizations declared that they were waging a liberation struggle to overthrow the Putin regime and "ensure freedom" for their people. In this regard, the U.S. State Department noted that the United States does not provide Ukraine with capabilities to launch strikes outside its territory and neither does it encourage the Ukrainian leadership to do so. At the same time, the State Department emphasized that Ukraine itself decides how to conduct combat operations.