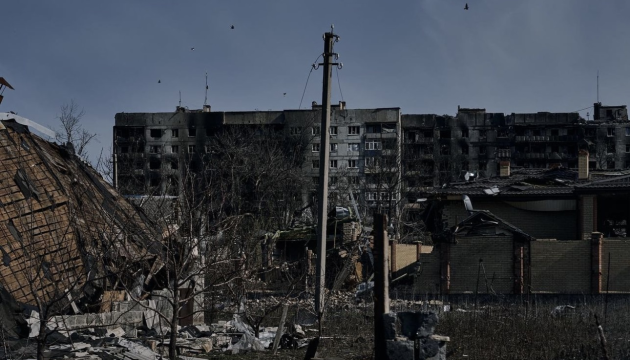 Maliar about situation around Bakhmut: Ukrainian troops gradually advancing
In the suburbs of Bakhmut, Russian troops are trying to reinforce their flanks and rely on artillery fire.
Deputy Defense Minister Hanna Maliar said this on Telegram, Ukrinform reports.
"During the day, the intensity of fighting on the flanks in the suburbs of Bakhmut has decreased. But this does not mean that the enemy is weakening. On the contrary, the enemy is trying to strengthen its flanks and relies on artillery fire, conducting constant shelling," Maliar wrote.
At the same time, Ukrainian troops are gradually advancing, she added.
According to her, the number of enemy assaults in Bakhmut has decreased, as the enemy is replacing units. At the same time, Ukrainian defenders control some part of the "Airplane" district in the southwestern part of the city.
Earlier, Colonel-General Oleksandr Syrskyi, Commander of the Land Forces of the Armed Forces of Ukraine, said that Ukrainian defenders are making progress on the flanks of Bakhmut, and the defense operation continues.
Photo: Kostantyn Liberov