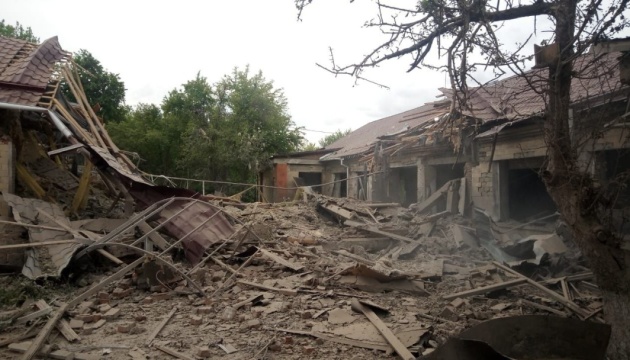 Russian air strike destroys kindergarten in Sumy region
The Russian army launched a missile attack on a community in Sumy region, and a kindergarten was destroyed in another community after a fire attack by a Russian aircraft.
The Sumy Regional Military Administration said this on Telegram, Ukrinform reports.
"Today, the enemy carried out an air strike on the territory of the Velyka Pysarivka community - one missile explosion. Preliminary - without loss of life and destruction of civilian infrastructure," the message said.
It is also reported that the Russians inflicted fire damage of approximately one explosion on a kindergarten in the Yunakivka community.
Details of the shelling are being investigated.
As reported, the enemy fired mortars in the morning at a border community in Sumy region.