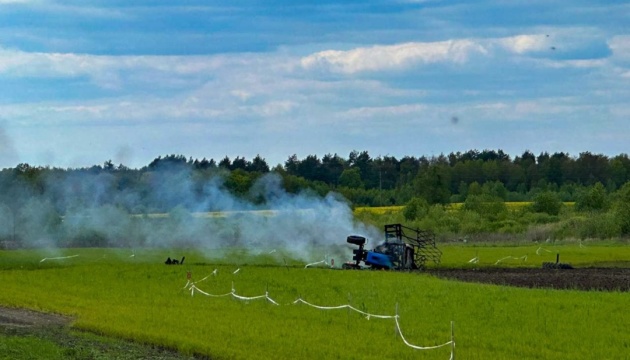 Tractor driver blows up on explosive in Kharkiv region
In the Izium district of Kharkiv region, a man who was traveling to work in the village of Oleksandrivka on a tractor exploded on an unknown explosive device.
The press service of the Kharkiv regional police said this on Telegram, Ukrinform reports.
"On May 24, the Izium District Police Department received a report from a doctor that a man with a mine-blast injury had been taken to a medical facility," the report said.
According to the police, the 33-year-old man was driving a tractor to work in the village of Oleksandrivka, Izium district. On the road, he saw an unknown object that looked like a mine. When the man picked up the explosive device, it detonated.
As Ukrinform reported, a 43-year-old man in the village of Ruski Tyshky in Kharkiv region exploded on a Butterfly mine in his own yard.
Illustrative photo