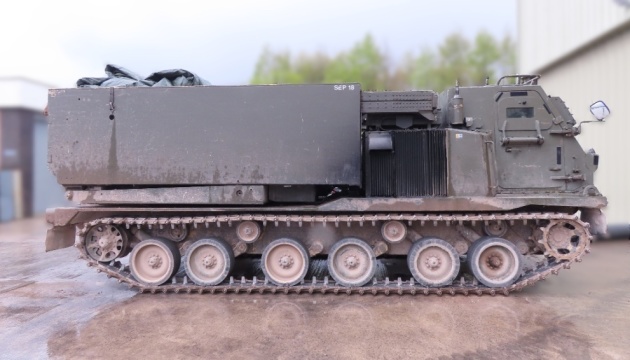 Ukrainian recruits mastering M270 MLRS in Britain
In Great Britain, a group of Ukrainian military servicemen Forces is undergoing special training, including on maintaining the M270 rocket launcher.
That's according to the General Staff of the Armed Forces, Ukrinform reports.
The training course is part of the Orbital operation led by the UK forces.
As noted by Ukrainian military, the MLRS systems "have been critical to the ability for Armed Forces Ukraine to strike back at the invaders within our occupied lands."
The training package delivered by contractors from Defense School of Electronic and Mechanical Engineering [DSEME] and 26th Regiment Royal Artillery provides the AFU with the necessary skills to keep the MLRS in the fight.
The skills learned during this course will be passed on to other AFU soldiers upon returning to Ukraine.
As Ukrinform reported earlier, the Ukrainian military in Britain, led by Norwegian instructors, practice firing NLAW man-portable anti-tank guided missiles to destroy enemy armored vehicles in close-range combat.