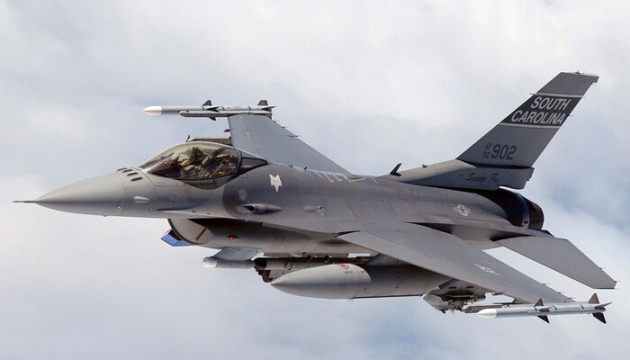 Transfer of F-16s to Ukraine to be discussed at next Ramstein format meeting
Pentagon spokesman General Patrick Ryder has said that another Ramstein format meeting will be devoted to the strengthening of Ukraine's air defense, the provision of ammunition, as well as the discussion about the transfer of F-16 fighter jets.
He stated this at a briefing on Tuesday, an Ukrinform correspondent reports.
"At this contact group, like the others, it will all start with Ukraine providing an overview of the current security situation there and what their most urgent needs are. And so I would expect that ground-based air defense will continue to be a topic of priority discussion, as well ammunition to ensure, again, that -- that they can sustain the fight. And then there will also be a discussion about F-16 training," he said.
He has also noted that training for Ukrainian pilots will take place outside of Ukraine, at sites in Europe. "In terms of when that training will begin, how those jets will be provided, who will provide them."
As reported by Ukrinform, Ukrainian Defense Minister Oleksii Reznikov announced another Ramstein format meeting this week.
Photo: Wikimedia Commons/Thomas Meneguin