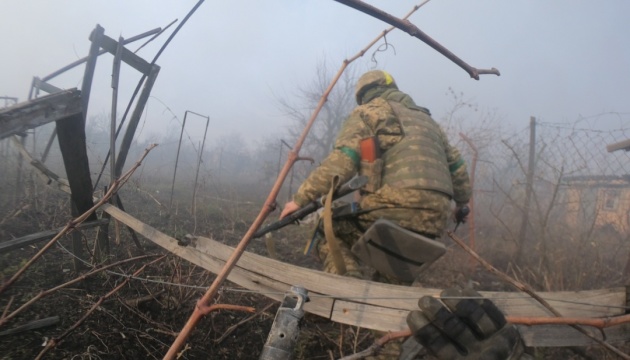 Ukraine pushes Russia "another 700 meters" back near Bakhmut - Ground Forces
The Third Assault Brigade of Ukraine's Ground Forces cleared the area near Bakhmut that is 1,730m wide and 700m deep, pushing the enemy back.
That's according to the Brigade's press service, Ukrinform reports.
"The Third Assault Brigade continues to knock out the occupiers from their positions near Bakhmut! The territory that's 1,730 m wide and 700m deep has been cleared of enemy forces," reads the relevant posting on Facebook.
It is noted that during an attempt to regain the positions previously retaken by Ukrainian forces, units of the Russian 72nd Brigade were "shattered."
"During yesterday's battles alone, 23 invaders were eliminated, and over 40 were wounded in action. Enemy military hardware, including tanks, was also destroyed. The task was completed by our 2nd Assault Battalion," Brigade reported.
As Ukrinform reported earlier, Commander of Ukraine's Ground Forces Colonel-General Oleksandr Syrskyi said Ukrainian soldiers are advancing on the flanks in the suburbs of Bakhmut and are actually approaching the point when they could take the town into a tactical encirclement.