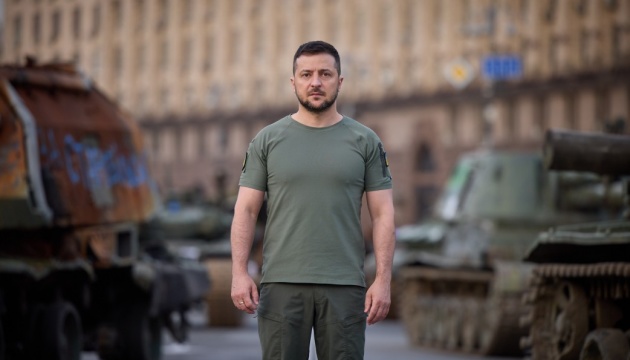 Zelensky: Bakhmut not captured by Russians
President of Ukraine Volodymyr Zelensky has stated that the Russian forces have not captured Bakhmut city, Donetsk region.
He stated this at a press conference on the results of the G7 summit in Hiroshima, broadcast by the Voice of America, Ukrinform reports.
"We have a very complicated neighbor - a criminal and a terrorist, a complicated enemy. But we are keeping on, fighting thanks to the courage of our people and our warriors. And thanks to our cleverness. We are not throwing people to die. For us, people are treasure. This is the most important we have. And there are no misunderstandings. I clearly understand what is happening in Bakhmut. And we all clearly understand why all this is happening," said Zelensky, when asked by foreign journalists about the situation in Bakhmut.
He noted that he cannot share the data and tactics of the Ukrainian military, "but we see today that the country that is ten times larger than us cannot occupy us, cannot win this war."
"That's why we act the way we act. Appreciating people's lives," the President noted.
According to him, all military personnel know how to act and prevent people from being captured by the enemy.
"Today they (Ukrainian soldiers - ed.) are performing a very important task. Today they are in Bakhmut. Where exactly - I will not share this. Therefore, Bakhmut is not captured by the Russian Federation as of today. There can be no two or three interpretations of this," said Zelensky.