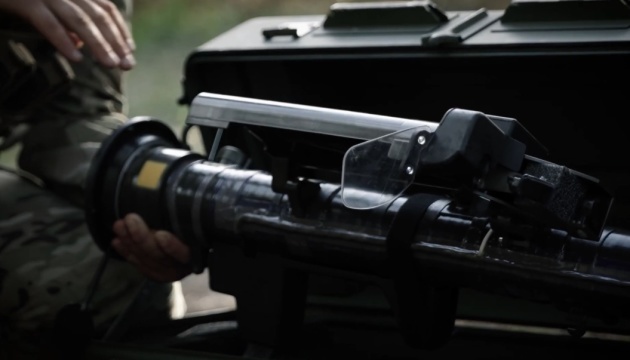 Ukrainian defenders shot down enemy drone with Stinger
Soldiers of the Special Operations Forces of the Armed Forces of Ukraine shot down an enemy drone with one shot from a Stinger MANPADS.
The Special Operations Forces published a relevant video on Telegram, Ukrinform reports.
"Operators of the Special Operations Forces of Ukraine detected the flight of an enemy UAV (presumably Supercam), the UAV was destroyed with a MANPADS Stinger shot," the report says.
The video shows an operator of the eighth separate regiment of the Special Operations Forces firing at the target and drone debris falling.
As reported by Ukrinform, the Defense Forces of Ukraine from February 24, 2022 to May 18, 2023 eliminated about 201, 100 Russian aggressors, including 510 occupiers over the past day alone.
The enemy's total combat losses included also 3,773 tanks (+2 over the past day), 7,373 armored fighting vehicles (+8), 3,198 artillery systems (+32), 563 multiple launch rocket systems (+1), 318 anti-aircraft warfare systems, 308 aircraft, 294 helicopters, 6,073 motor vehicles and fuel tanks (+6), 18 warships/boats, 2,759 unmanned aerial vehicles (+11), 990 cruise missiles (+8), 418 special equipment units (+1).